Copyright © 2017 Toms Martial Arts and Fitness Centre Inc. All rights reserved.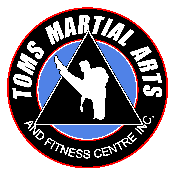 Anything you Need, From Street Wear to Martial Arts Equipment, We Have It.
Visit Us in Person, Or at the TMA Online Proshop at tomsmartialarts.com
Have a Seat in Our Viewing Area To Watch Your Kids in Class.
Our Change Rooms, provide Safe Keeping of your Personal belongings.
Our Lounge Area.. Great for Doing Homework or Relaxing before Class
Complete with Games for the Kids, and Wireless Internet
When it comes to training, does size matter? You bet it does.
With 3000 Square Feet of Training Area, you won't find students bumping into each other or trying to find a spot on the floor to work out.
Toms Martial Arts comes complete with anything you need to properly train in the martial arts. With wall to wall matted Safety Floors, Focus Targets, Heavy Bags, Agility Equipment, Custom Safety Crash Mats, Gymnastics Vaults, and even a 14 Foot Trampoline, we have everything you or your child needs to get the most out of a work out.
At 5400 Square Feet, Toms Martial Arts and Fitness Centre Inc. Has the Largest Martial Arts and Training Facility in Orangeville.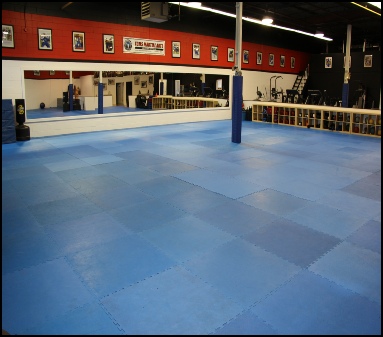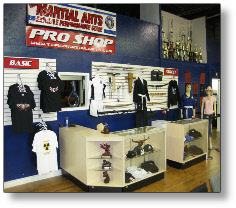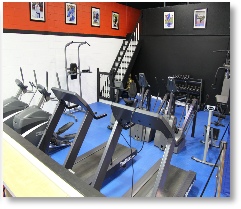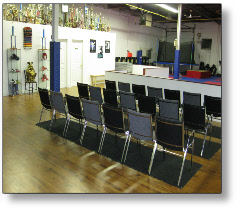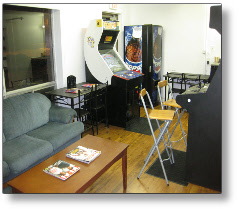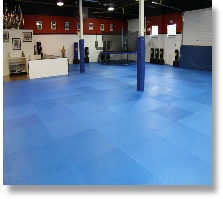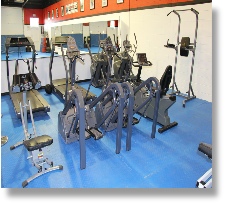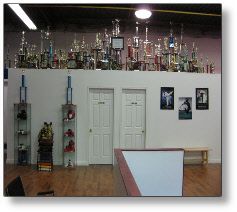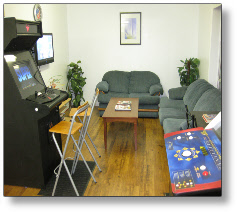 Our Fully Equipped Fitness Area Has the Right Tools for the Job.
Free Use of Gym to Parents and Students of Toms Martial Arts

Bonus to Parents!
Take advantage while your kids are in karate class, Use our Fully equipped Gym Area for Free!